How Jessica Gallagher became Australia's first Para-Alpine Ski Queen!
The Olympic Channel: Game Breakers
Vision Australia ambassador Jess Gallagher
The Ultimate Recovery Compression.The real gains begin now.
Have You Been Paying Attention? Guest Quizmaster Jessica Gallagher
You Can't Cycle Without Vision
Samsung Australia- We believe progress comes from doing what can't be done.
Follow legally blind cyclist Jessica Gallagher, as she does everything she can to bring home medal for Australia at the Paralympics in Rio.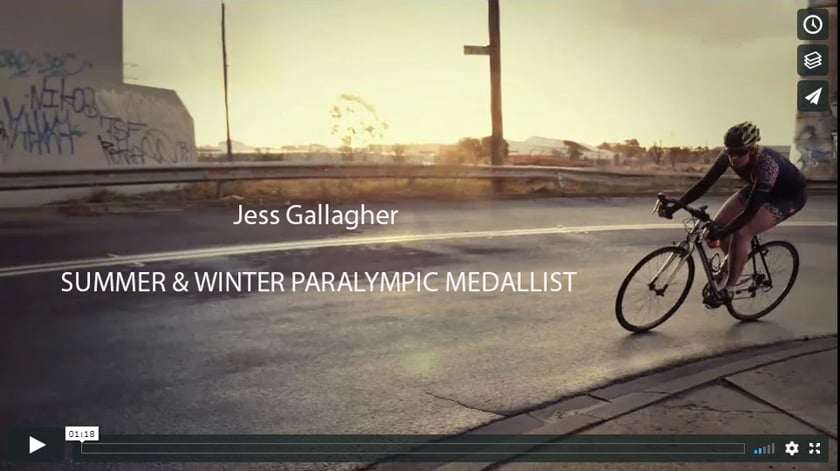 Get ready to be inspired and then get out there and make your own dreams a reality like Jess does… now its time to create yours' !?
Filmed & Edited by : Dean Saffron http://deansaffron.com.au